Portfolio of Custom Special Order Giclee Prints
I've selected a few of my favorite paintings and made them available for the highest quality giclee printing.
They are printed on canvas with images continuing to form a gallery wrap edge. I customize each piece adding texture and color.
The finished art is ready to hang in the perfect size for your space.
The catalog images below show the original as a ratio and some popular variations.
Prints on paper are also available. Prices vary by size from $100.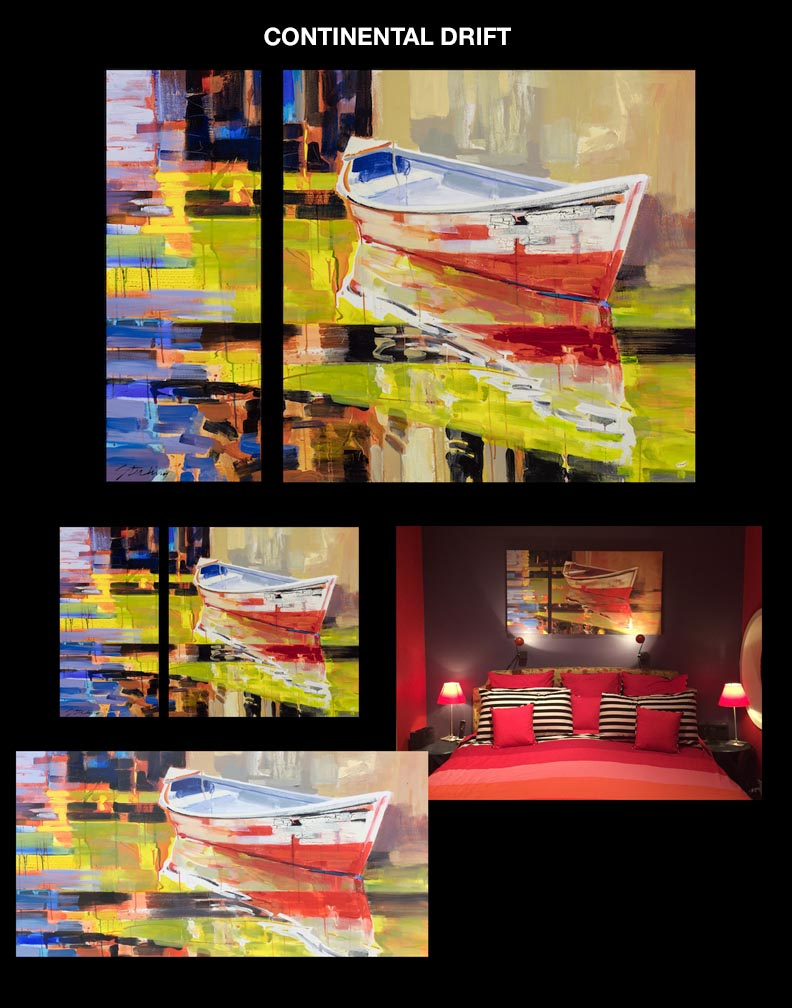 CONTINENTAL DRIFT
clockwise from top: 3:4 diptych
3:5 diptych, 1:2, 2:3 diptych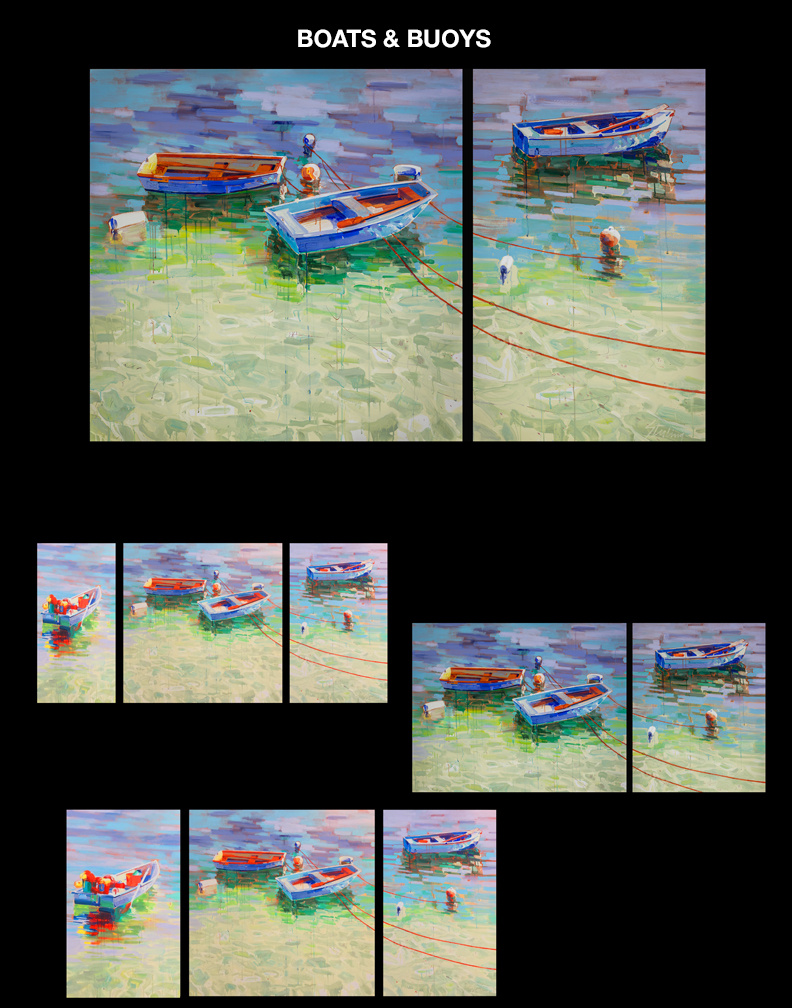 BOATS & BUOYS
from top: diptych 4:7, asymmetrical triptych 4:9, diptych 3:6.5, symmetrical triptych 3:8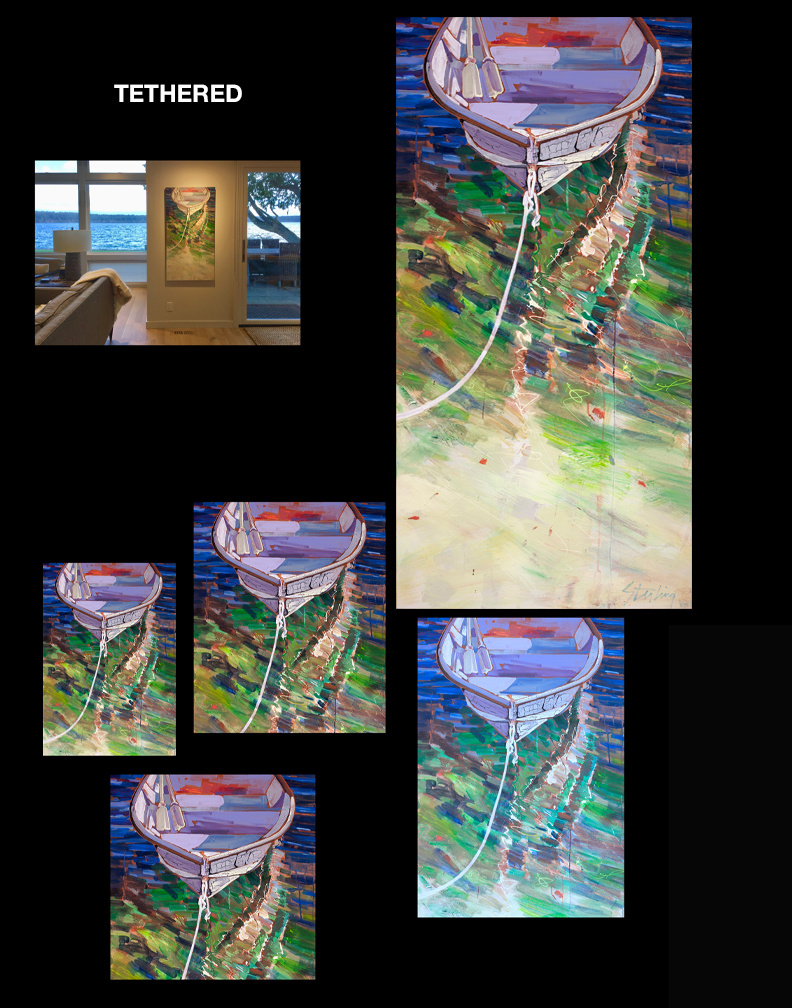 TETHERED
clockwise from top:1:2, 2:3 blue variation, square, 2:3, 3:5