Commissions
My commissions range from the small but perfect Christmas gift to the installations in corporate boardrooms like the one below.
I am happy to discuss custom paintings to order, including portraits of your family, home, garden or favorite view. I enjoy working with clients to create unique, site specific art from concept to installation. I am also comfortable working with designers and

corporate art buyers. Many of my pieces are available as giclee prints on canvas in virtually any size and at excellent prices.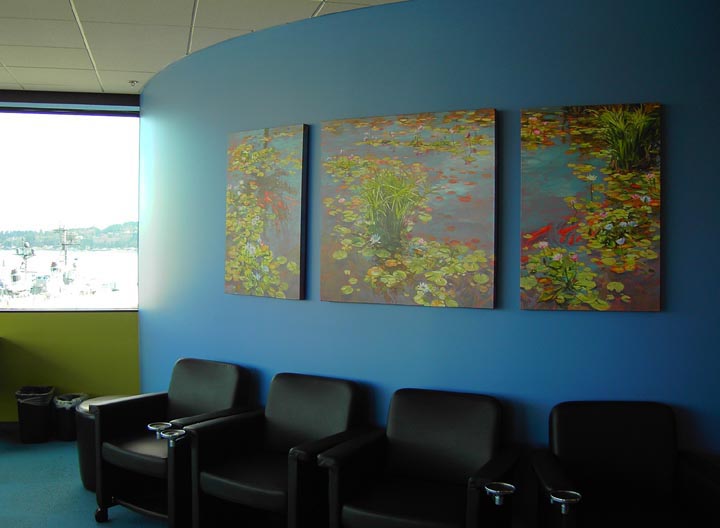 "Tropicalisimo" (above) and "Breeze in the Willows" (below): Site specific artwork for Kitsap Credit Union in Bremerton, WA.